Royal Oak's Premier Wedding Transportation Provider
---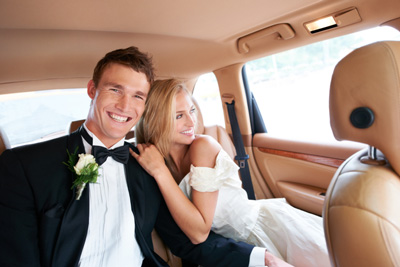 You will find that Top Limousine Service has been providing only the finest transportation services for weddings in the Royal Oak and surrounding area for years. You see, weddings are our specialty. We've built our name and reputation upon providing complete and attentive transportation services. With our stylish fleet loaded with all of today's popular features, combined with the most professional service and the lowest prices in the area, we strive to exceed your expectations.
Our company prides itself on giving each customer individual attention, and catering to their specific needs. We have helped a wide variety of our clients add a touch of class to many matrimonial events. Our top luxury limos are specifically tailored to your requirements. Offering the newest and finest limousines available, our business is founded on the mission to provide affordable, quality service in a climate of honesty and integrity. We invite you to take a ride with us and allow us to demonstrate our capabilities - we look forward to serving you!
Royal Oak, MI is the Perfect Place for Your Luxury Limousine Ride
Weddings can be beyond stressful, so why not ease some of that stress, and let us shoulder some of the responsibility? Here at Top Luxury Limo, you will see that our goal is to make every part of your day with us, a magical experience. From the moment we pick you up, until the moment we drop you off for the final time of the day, you will see that we work hard to make sure you don't have to. Your wedding has been meticulously planned and organized, so why would you want to run the risk that Grandma Betty didn't show up to pictures on time, because her car broke down? You can be sure that all of your wedding transportation will be handled expertly and professionally with Top Luxury Limo!
I'm sure by now, you have come to realize that Top Luxury Limo is distinguished as the leader in wedding transportation services. Our staff of expert drivers are all properly trained to be like the attendants from a movie. They will dress to impress, they will hold your door open for you, and they will have a smile on their face while doing so. You see, they're not here just because it's a "job." No, our drivers live to please their clients, just as much as we do! In choosing us, you will experience something unable to be experienced anywhere else, and you'll want to spend more time with us, even after the wedding day has come and gone!
A Glimpse at our Beautiful Rides:
---
Work smarter, not harder, with Top Luxury Limo! Never worry about your wedding transportation again, because our team of dedicated professionals live to ensure that your day, is the best one ever! For these and other transportation services, contact us today or request an online quote!