Wedding Transportation Company in Westland, MI
---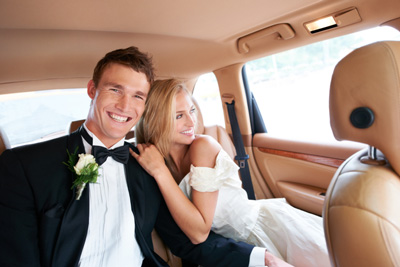 Westland has been one of the favorite stops for Top Luxury Limo for a long time now. Whether we arrive for weddings, or other fun events, we always enjoy seeing the sites of Westland. And because of our love for Westland and the surrounding areas, we have become one of the top providers for amazing transportation services around. We've built our name and reputation upon providing complete and attentive transportation services. With our stylish fleet loaded with all of today's popular features, combined with the most professional service and the lowest prices in the area, we strive to exceed your expectations.
Our company prides itself on giving each customer individual attention, and catering to their specific needs. We have helped a wide variety of our clients add a touch of class to many weddings. Our top luxury limos are specifically tailored to your requirements. Offering the newest and finest limousines available, our business is founded on the mission to provide affordable, quality service in a climate of honesty and trust. We invite you to take a ride with us and allow us to demonstrate our capabilities - we look forward to serving you!
Luxury Wedding Transportation Services in Westland, MI
If you're hoping to find the best transportation service in the Westland area, then look no further than right here! Top Luxury Limo is the best of the best and we have the drive to stay ahead of the competition. We are well known for our professional and curteous drivers, our premium vehicles, and our affordability. We have worked hard to ensure that we know everything there is to know about wedding transportation services. We have experience with thousands of couples in the greater Metro Detroit area, and beyond. Each and every one of those experiences have allowed us to grow into the company we are today. We look forward to assisting you in making your dream wedding a reality.
Our chauffeurs are not only experienced, but they are also full of little wedding details that they have acquired over their tenure with us. They are always happy to share their experiences with our clients on the wedding day, when asked to do so. They are capable of judging traffic and other nuances to safeguard your transportation and protect your promptness to each location.
These vehicles are recommended to you:
---
Top Luxury Limo is the smartest choice for your luxury transportation provider because here, we are committed to providing a night of hassle-free fun and excitement for you. For these and other transportation services, contact us today or request an online quote!