Ypsilanti's Leading Choice for Wedding Transportation
---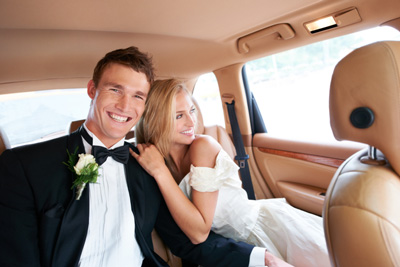 As on of Metro Detroit's premier transportation services, Top Limousine Service is Ypsilanti's #1 choice for luxury limousine service and wedding transportation. We've built our name and reputation upon providing complete and attentive transportation services. With our stylish fleet loaded with all of today's popular features, combined with the most professional service and the lowest prices in the area, we strive to exceed your expectations.
Our company prides itself on giving each customer individual attention, and catering to their specific needs. We have helped a wide variety of our clients add a touch of class to many weddings. Our top luxury limos are specifically tailored to your requirements. Offering the newest and finest limousines available, our business is founded on the mission to provide affordable, quality service in a climate of honesty and trust. We invite you to take a ride with us and allow us to demonstrate our capabilities - we look forward to serving you!
---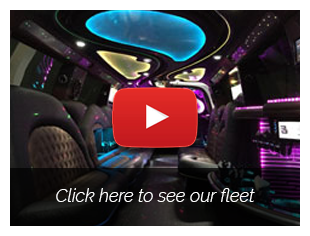 "Top Limousine Service picked us up from the church and drove us to the reception. We were greeted with a red carpet and a big genuine smile. Inside the limo was so nice and there was plenty of room for our bridal party, totaling 14 people. The driver was timely and very nice. He even stopped along the way for us to stop and get some stuff we forgot at the store. The price was very reasonable compared to other vendors in the area and I would use their service again!"

- Carol R.
---
Luxury Wedding Transportation Services in Ypsilanti, MI
Top Luxury Limo is renowned for its exemplary wedding transportation services. If you need a limo bus, limousine, or sedan rental service with superior quality and service, we are the company of choice. Whether it is a simple task of getting you to the venue on time, from the service to the reception, or the airport for your honeymoon, or transportation for the entire bridal party and/or guests, we have everything to make it happen in style. With our professional, licensed and insured drivers, as well as the widest collection of brand new cars, we can turn your wedding dream into a reality.
Our chauffeurs are experienced, properly attired, and knowledgeable in proper wedding etiquette. Our wedding limousine service is aimed at making you feel comfortable and relaxed knowing that you are with a capable team and that you will reach your destination at the right time. We are committed to providing you with a memorable wedding experience, because that is what we do best.
Choose from our luxury vehicles:
---
We've built our name and reputation upon providing complete and attentive transportation services. Contact us today or request an online quote to reserve your ride now!