Wedding limo service for Novi
---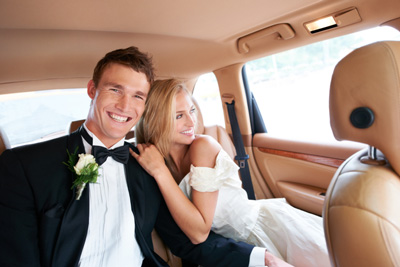 If you've never heard of us before, you may not be aware that Top Limousine Service is Novi's #1 option for the best limo rentals and transport for your wedding and related events. We've built our name and reputation upon providing complete and attentive transportation services. Our amazing fleet of limo buses and limousines are fully loaded with all the best features!
We are a company that prides ourself on providing each customer with dedicated customer service and attention to detail to make their events go perfectly! In addition to our great service, you'll be traveling in a world class limousine or limo bus of your choosing, fitted with the best entertainment features. You'll have a great time with us.
---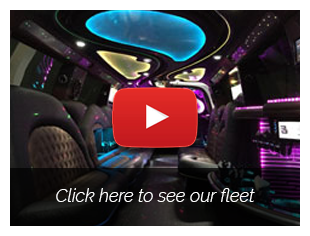 " Top Limousine was such a perfect choice for our wedding! They were prompt and attentive, and had no problem driving us on our journey from the church to the reception (with a couple stops along the way for photos). We were given the red carpet treatment - literally - and had everything we needed waiting for us inside the limo. Our vehicle was so spacious and we were all so very comfortable for our entire trip. The best part of all was that doing business with these guys didn't cost us an arm and a leg! I would definitely have no problem recommending this company to anyone who needs the best transportation for their big day."

- Caitlyn F.
---
Luxury Wedding Transportation in Novi
Top Luxury Limousine is well known for unbelievable wedding limousine rentals around the Novi Area. Whether you would like to rent a super stretch SUV limousine, a limo bus, or even a luxury sedan for your nuptials, you can count on Novi's best to provide you with the best quality vehicles as well as world-class service that won't leave you lacking in any way. We are your first and last choice no matter what you call upon us to do: If you're simply looking to arrive to your wedding venue on time, we'll have you covered. If you require full day transportation that can even include being whisked away to the airport for your honeymoon, you can count on us! We do everything with one goal in mind. The best quality experience possible. And, we have the credentials to back up our words... with licensed and insured drivers, and the highest DOT safety standards possible. Not only that, we have the very best collection of vehicles for you to choose from. That too, will speak for itself. We invite you to check out our fleet right here on our website!
From the very start, you'll find that our team of chauffeurs are not only experienced and dressed to the nines, they also are well versed in the ways of wedding decorum. Our wedding services, as mentioned above, has but one goal. To ensure that you are comfortable, worry free, and confident in your choice. You can rest assured that our team is passionate about making sure that you are completely attended to in every way.
Choose from our luxury vehicles:
---
We have tirelessly worked to improve our reputation, and deliver a brand that instills trust and certainty. Contact us today or request an online quote to reserve your dream limo today!